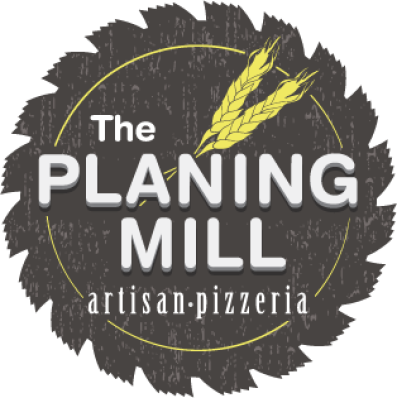 778 E Center Ave
Visalia CA 93292
(559) 713-0818
PUB QUIZ—Tuesdays @ 6:00pm
About The Planing Mill
IN CRUST WE TRUST
Consider us your neighborhood pizza parlor with a gourmet twist. We visited some of the greatest pizzerias on the West Coast, took the best parts of each, and brought them to Visalia as best we could. Then we added our own Central Valley twist. The end result is our menu of  hearty, flavorful pizzas made with the freshest ingredients, locally sourced whenever possible. From the adventurous "Thai Pie" to the customer favorite "Kitchen Sink", there's truly something for all types of pizza lovers. We rounded out our menu with a variety of signature sandwiches, farm fresh salads, and delicious appetizers like our bruschetta and artichoke fritters.
Then there's the beer. Twenty-one taps of fresh craft beer and cider plus a massive variety of cans and bottles.
At The Planing Mill, we are committed to providing great food and guest service in a comfortable, family friendly atmosphere. We are also dedicated to serving our community through our monthly "Pizza with a Purpose" non-profit fundraisers and other efforts.
Come see our spacious new location, complete with outdoor patio and lawn area. We think you'll find The Planing Mill to be a pretty fun place to eat, drink and be merry with friends and family!
But don't just take our word for it. In 2017, the Visalia Chamber of Commerce named us Small Business of the Year!
WHAT'S IN A NAME?
A lot of people see our name and spend the next few seconds trying to say it. Let us help. It's pronounced "PLAIN-ing" Mill, though there's certainly nothing "plain" about us!
So why the name? Our first location was part of the original Visalia Planing Mill. Founded in 1851, the mill crafted specialty wood products for generations of Visalians. In fact, many older homes and businesses in town have doors and cabinets that were hand-crafted right here on our property. In honor of this legacy, and as a reflection of our commitment to artisanship, the name fit perfectly.