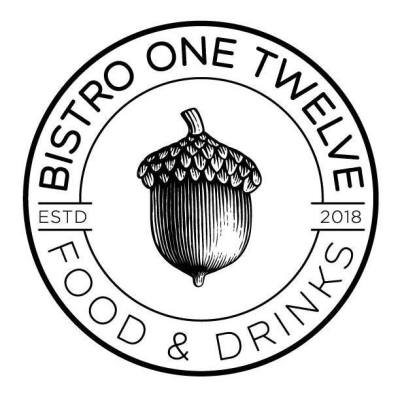 Bistro 112
1060 River St. Suite 112
Santa Cruz CA 95060
(831) 854-7458
PUB QUIZ—Thursdays @ 7:00pm
About Bistro 112
Driven by the Farm-to-Table philosophy of French-trained Chef Shannon Madison, Bistro One Twelve is the dining destination and gathering spot for the Santa Cruz Tannery Arts Center. Our "Decidedly Local, Aggressively Seasonal" menu puts vegetables first, but we also dabble in sustainably-raised animal proteins and dairy. We offer casual preparations but employ fine-dining attention to detail and quality with our selection of seasonal and regular salads, French-inspired simple baguette sandwiches, and gourmet flatbread pizzas. Our plates have a distinct European influence combined with inspiration from California's cultural diversity, mediterranean climate and abundant seasonal produce.
Our food and beverage program starts your day with high quality coffee drinks brewed with 11th Hour Coffee, a selection of Kelly's French Bakery pastries, breakfast burritos, sandwiches, and egg plates, and a comfortable environment with wifi and power for our working/studying patrons.
Our grab-and-go sandwiches and salads are available first thing in the morning and throughout the day for patrons on the run. Our lunch menu of soups, salads, and sandwiches is perfect for enjoying with friends while relaxing in the sun on our patio, or for the working crowd looking for a quick alternative to fast food. Retail items such as toiletries and sundries are available as a convenience to residents and tenants who would otherwise have to travel by car for such purchases. Our evening service features activities and amusements for the community, and a mellow beer and wine program.
First time visitors often remark on how delighted they are by the friendliness of our staff, the cleanliness, comfort and convenience of our dining room, and the outstanding flavor of our foods. Come in, and become part of the family.