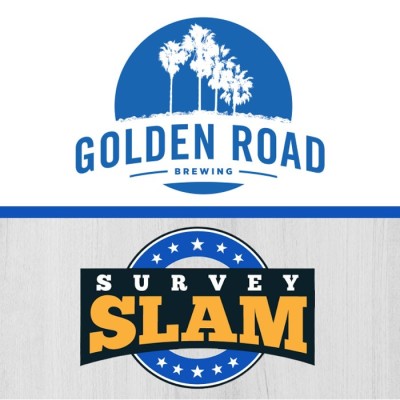 Golden Road Brewery (Survey Slam)
5410 W San Fernando Rd
Los Angeles CA 90039
(213) 373-4677
SURVEY SLAM—Mondays @ 7:00pm—
Starting January 6th, 2020!
About Golden Road Brewery (Survey Slam)
Golden Road is committed to engaging and supporting the growing community of socially-minded beer enthusiasts. Inspired by California, Golden Road's year-round offerings include Mango Cart Wheat Ale, Wolf Pup Session IPA, Point the Way IPA, Get Up Offa That Brown and Golden Road Hefeweizen. Along with the core beers, Golden Road brewers are constantly experimenting with the freshest ingredients through a collection of rotating, seasonal and limited-edition brews.