King Trivia is hosting a special trivia night at Thunderbird to benefit Minds Matter Los Angeles, an organization dedicated to transforming the lives of accomplished high school students from low-income families by broadening their dreams and preparing them for success in college and beyond.
This King Trivia® Cares event will take place during our normal trivia time at Thunderbird on Sunday, February 9th, 2020, from 7:00-9:00 PM.
No purchase necessary to play trivia, though if you do donate at the event, you will be eligible to win a portion of the proceeds!
About Minds Matter Los Angeles
Minds Matter of Los Angeles is a chapter of the national Minds Matter organization. Since its founding in New York City in 1991, the effectiveness of Minds Matter is affirmed—100% of our students have been accepted into a four-year college. The organization has expanded to fourteen cities nationwide, including Boston, Chicago, Cleveland, Denver, Detroit, Houston, Los Angeles, New York, Philadelphia, Portland, San Francisco, Seattle, the Twin Cities and Washington D.C.
The Los Angeles chapter of Minds Matter launched in 2010 and has grown to serve 65 students enrolled in the three-year program, along with supporting 75 alumni studying at top colleges and universities, 31 college graduates, and 3 of our alumni who have earned graduate degrees. Minds Matter's success comes from our generous financial partners and more than 180 unpaid volunteers who are dedicated to helping our students achieve their goal of a college education. We are honored to have many of our alumni return to serve as volunteers.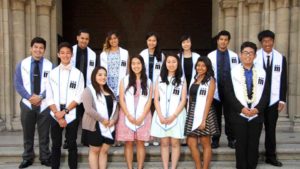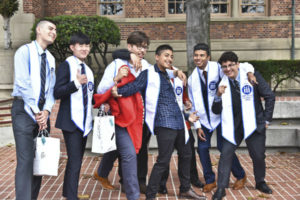 About King Trivia Cares
Are you on a quest to make the world a better place? Are you looking to raise money and boost awareness for a local charity, non-profit group, unfunded school program or other worthwhile special project? King Trivia Cares!
King Trivia events are a perfect tool for raising awareness and raising funds. By holding your event at a King Trivia show, you'll tap into our extensive community of culturally attuned players, and we'll help spread the word by promoting your fundraiser throughout our empire. Best of all, there are no fees involved! At King Trivia, we're all about the philanthropy.
How it Works:
Your fundraiser will take place in tandem with a regular King Trivia event. King Trivia®games are free to play, but those who opt to support your cause will make a pre-determined contribution (typically $5-$15 per player) from which a small amount (we recommend 10%) is set aside as a prize for the winning team.
That's it! All remaining funds go to the sponsoring organization. King Trivia Cares charges no fees of any kind, and does not benefit financially in any way. We do get a warm fuzzy glow inside, however.
Scheduling a King Trivia Cares event is easy. All we need from you is a commitment to bring at least 20 (or more) players grouped into 5 (or more) teams. We'll do our best to accommodate specific scheduling requests, and will work with you to determine the best location and timing. King Trivia gets to make the final decision on what location may be used for your King Trivia® CARES event.