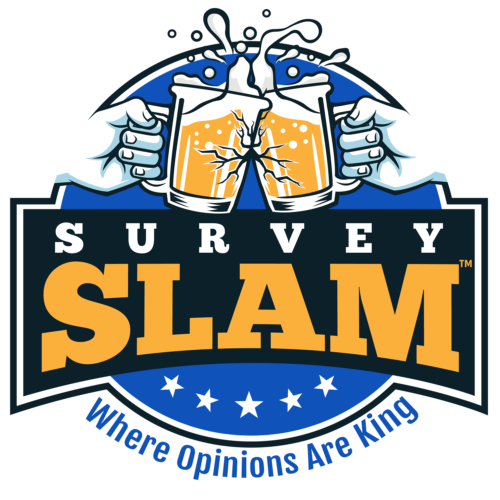 The poll-based quiz game where knowing popular opinions can lead you to victory!
In a multi-round battle royale, teams will attempt to guess the most popular answers from our survey.
A fun twist on our traditional pub quiz, Survey Slam is one part King Trivia®, one part Family Feud®, several parts drinking, and all parts fun. Popularity hasn't been this important since high school!
Free to play! Win awesome prizes!
Click the big blue button below to take the survey and let your opinions be known! Answer as many or as few questions as you like.
Think you know what questions we should be asking? Submit your suggestions below!
Where to Play
Monday
Tuesday
Wednesday
Friday