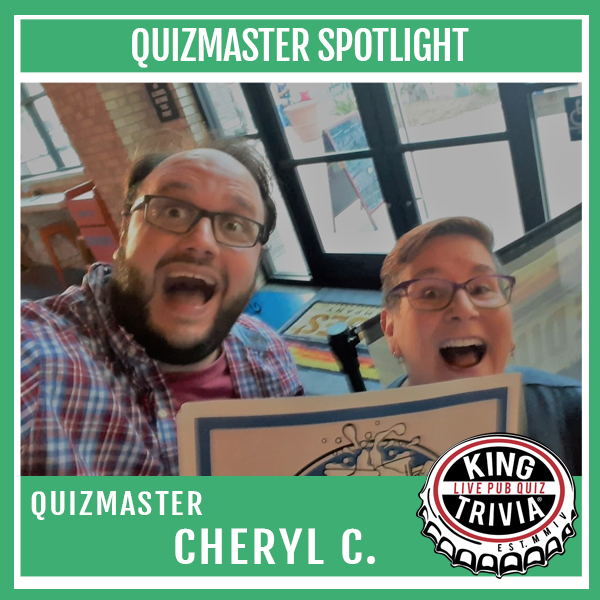 Mom to a beautiful 2-legged girl, a 4-legged mancub, and a 4-legged sh*tstorm.
Missing my teams at 8th & Rail and The Dudes!
On Joining King Trivia®: I wanted to host King Trivia® because after playing on pub trivia teams for 10 years, what could be more fun than being quizzed and drinking? Holding the mic and drinking!
Category I'd Dominate: Classic TV
Interesting Thing About Me: I have been on four TV game shows.
My "Entering a Room Song" for the Rest of My Life: Benny Goodman's "Sing Sing Sing"