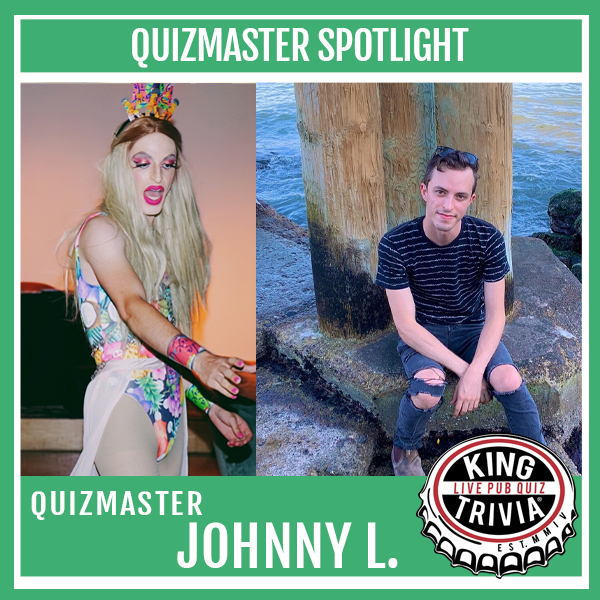 Johnny LaZebnik is a children's television writer, King Trivia Quizmaster, and part-time gorgeous woman living in Los Angeles. In his spare time, he enjoys rewatching "30 Rock" for the ninth time, yelling at his cat for pooping right NEXT to the litter box, and being left on read by subpar men.
On Joining King Trivia: I was spending a lot of time making terrible jokes at bars to people who could care less if I lived or died, and then I found out that I could do that AND get paid for it.
Best Trivia Round: I would dominate in a trivia round called "cartoons with gay undertones." Like where the questions are just names of animated properties and you have to say which character was putting off gay vibes. Like Elsa in "Frozen," or Francine in "Arthur," or 19 of the 101 Dalmations (I'm looking at you, Spanky, Dipstick, and Bulgey). Just any character that has to make excuses for why they're still single every Thanksgiving. You know?
Who Can Punch Me in the Face?: Dolly Parton. But I also don't think she would do that, she's too sweet. My real answer is that I would let anyone punch me in the face — and thank them — if they broke my nose in the process, because then I would be able to get the nosejob of my dreams and have insurance pay for it. And also I would look like, really heroic and brave. Okay, I've convinced myself. Who wants to punch me in the face?