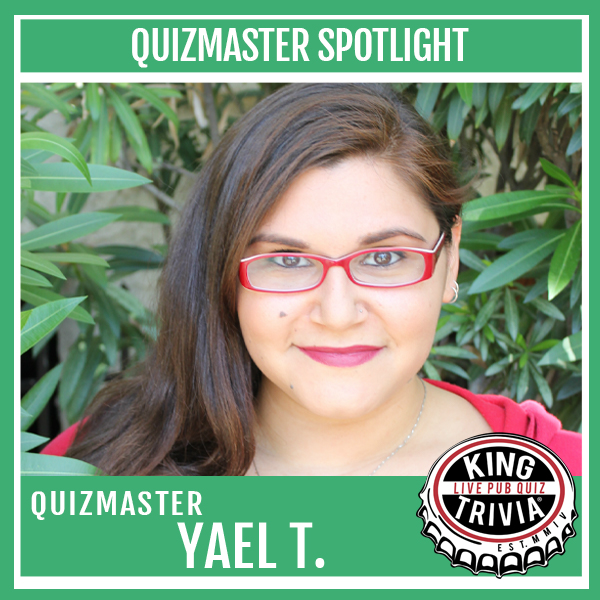 Yael Tygiel is a writer, producer, and proud plus size host. Known as "the big host for the big fans," Yael has covered entertainment for digital outlets like PopSugar, ComicsBeat, and AfterBuzz, as well as moderated panels at ComicCons around the world. When not watching TV for work, she can be found watching TV for fun. During the pandemic, Yael can be seen (attempting to) play video games on her Twitch channel.
On Joining King Trivia®: As a host by trade, I knew that Quizmaster was a more natural position for me than actually playing. But really, I just prefer lording over everyone, having the answers. Thankfully, my friend Riz told me he plays with King Trivia® and the rest is history.
Best Round: One of the few topics where I'd dominate in trivia would be the groundbreaking, and record setting, Law & Order: Special Victims Unit (the greatest show of all time). Don't bother asking me about the mothership or Criminal Intent, I'm SVU all the way! Especially seasons 1-21. I've been called an encyclopedia of SVU knowledge.
If I could be any animal, I'd want to be a cat. What a dream! All cats do all day is eat and sleep. And sometimes they're jerks, but it's still acceptable because, "well, that's just how cats are." Plus, someone else cleans up after me! Seriously, call a witch or a genie. Turn me into a cat please!
If I were a drink, I could be described as a shareable flaming cocktail. They're pretty intimidating before you try them, but once the fire has been tamed it's a party!